How does it work?
Fresh Delivery services are available Mondays through Fridays. There's no minimum purchase required and all orders have a flat-rate shipping fee. Wholesale boxes are also available for delivery upon request.
Same-day Fresh Delivery services are available for orders placed before 9 am that day. All orders that are placed after 9 am will be delivered on the next day.
Fresh Delivery is currently servicing account holders located in the Miami area (Hialeah to Homestead). Ask your Jet Fresh sales rep for delivery options outside of this area; including nationwide, Canada and the Caribbean. For information about third-party transportation services in your area visit our page.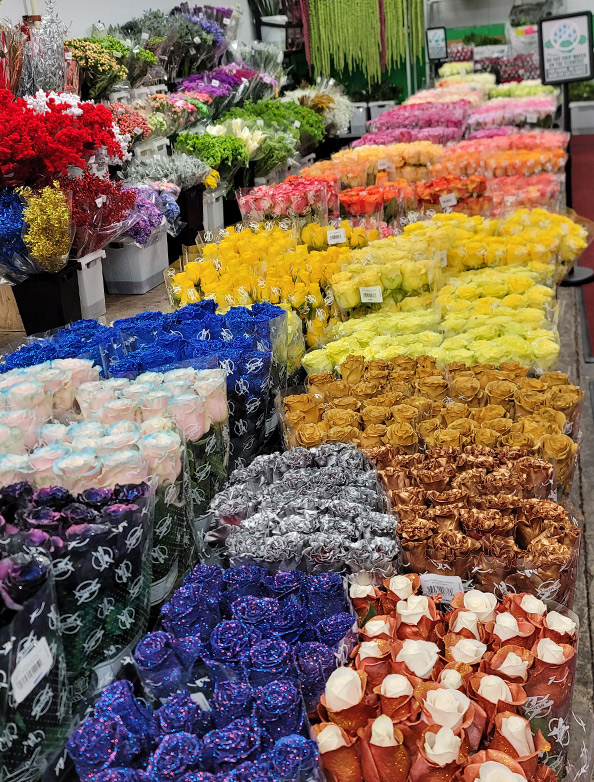 WHY IS THIS EXCITING?
For the first time ever, Jet Fresh Flowers is offering delivery services for our fresh-cut bunches shipped in water inside a refrigerated vehicle. That's right — the cash and carry flowers bunches our customers know and love are now available for shipment directly to our customers' doors. No minimum purchase is necessary. Wholesale boxes are always available to order, too.
In order to ensure quality and availability from inside our Cash and Carry, orders placed on bunches must not be changed after ordering. Our team will be inspecting product for quality prior to delivery and notify the customer of any issues.
The delivery driver will happily unload all the product for our customers and deliver them where needed. However, due to scheduling, our driver will not be able to wait for our customers to inspect the product. They will not accept any returned product.