Are you searching for flower inspiration trying to get into the Mother's Day spirit? Look no further!
Jet Fresh Flower Distributors is getting ready for Mother's Day 2018 with some #FreshInspiration floral bouquets using fresh-cut wholesale flowers we have available at the Jet.
Today we're showing off two gorgoeus pink floral arrangements designed by our talented in-house team — Cash & Carry manager, Olga Ramirez, CFD, and Marketing Director, Ryan Black.
Both of these colorful bouquets feature a unique assortment of focal and filler flowers, as well as greenery hand-selected from our Jet Fresh Cash & Carry — which is opened to members of the floral trade to purchase wholesale flowers by the bunch and box.
Using bunches from the Jet Fresh Flower wholesale Cash & Carry in Miami, Olga and Ryan created gorgeous hot pink and coral flower arrangements in two different bouquet styles — one with pastel fillers, and the other with vibrant coordinating colors.
While both of these arrangements contain very different flowers, respectively, they both have similar recipe ingredients such as Peonies, Protea, Scabiosa and Coco Series Hypericum.
#FreshInspiration by Olga
Brightness meets pastel in this gorgeous floral arrangement designed by Olga Ramirez, CFD. Olga's bouquet features a great mixture of hot pink focal flowers mixed with pastel fillers, and paired with soft greenery that altogether works perfectly for Mother's Day and wedding season. Featuring the incredible Pink "Houdini" Garden Roses from VIP Roses, Dutch Hot Pink/Coral Peonies, Light Pink Stock, White Scabiosa, Dark Pink Protea, Queen Anne's Lace, Coco Casino Hypericum and more. Check it out!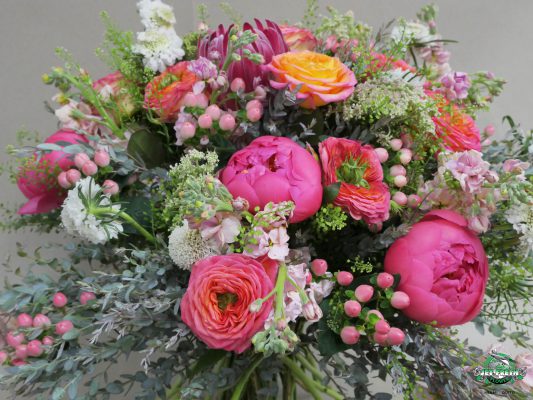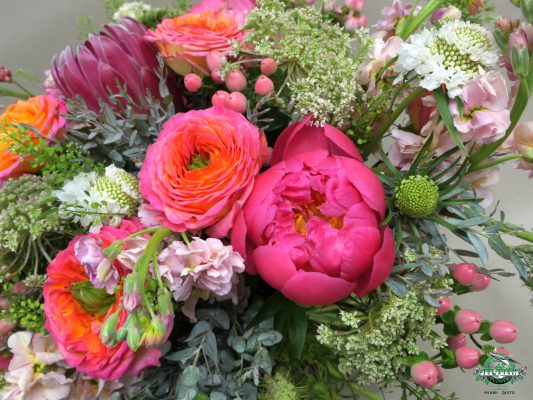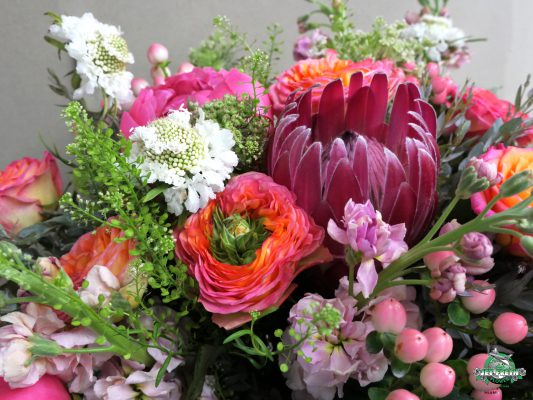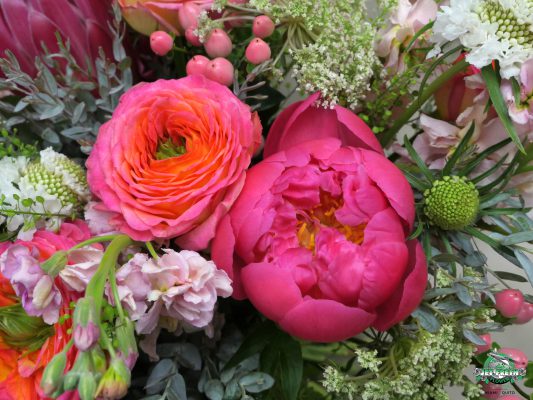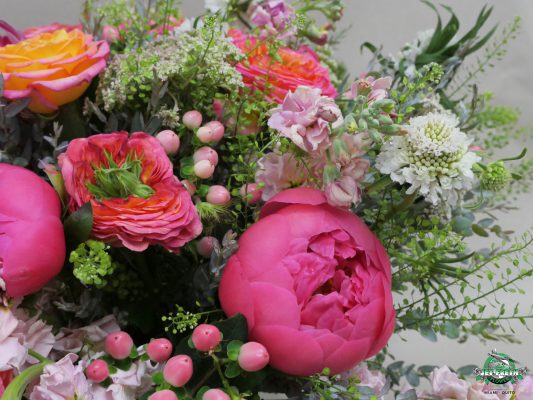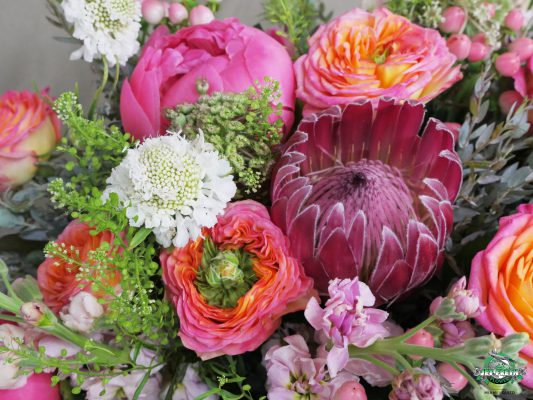 #FreshInspiration by Ryan
Ryan's bouquet is a tropical dream featuring rich shades of hot pink and coral, accompanied with bright green fillers. Instead of Garden Roses, Ryan's bouquet includes the amazing new bicolor variety: Renown Unique​ Double French Tulips which shares both shades of pink and green perfectly. Along with tulips, Ryan has also included Pink/Coral Gladiolus, Red Pin Cushion Protea, Magenta Scabiosa, Winter Bells Helleborus, Mini Green Hydrangea and Coco Hypericum. Check it out!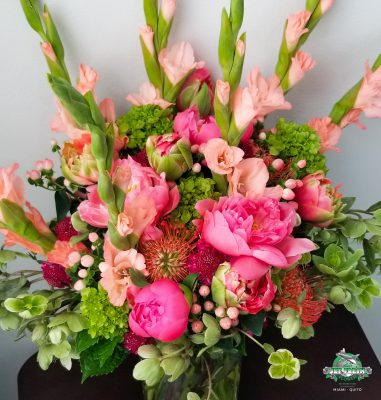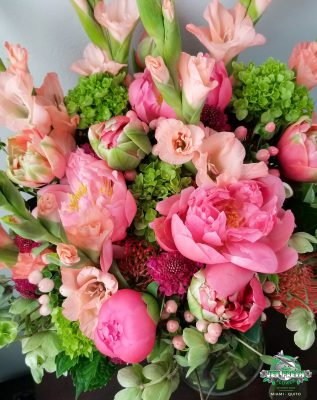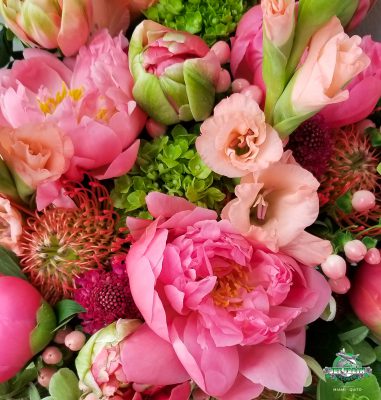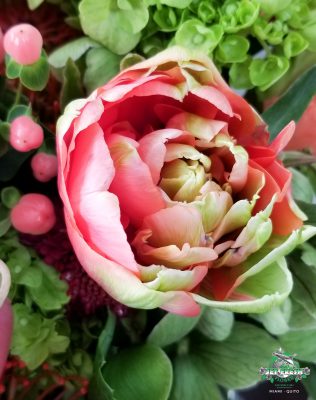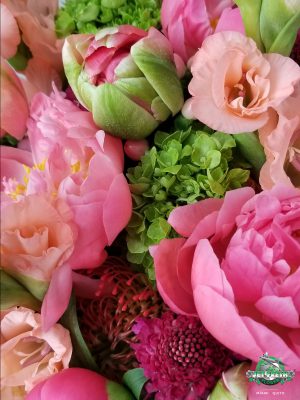 Mother's Day 2018
Jet Fresh Flower Distributors will be open everyday until Mother's Day 2018. To order any of these items and more for Mother's Day as well as wedding season, please contact Jet Fresh Flower Distributors at (305) 499-9144 or Sales@JetFreshFlowers.com. For farm-direct and global trading orders, please contact GlobalSales1@JetFreshFlowers.com.