The AIFD® 2018 National Symposium is a five-day premiere floral design event providing world class education, design inspiration, networking, trend research as well as new product opportunities for the floral industry.
Last year, our Cash and Carry manager Olga Ramirez participated in the Professional Floral Design Evaluation (PFDE) and achieved scores at the level required to become AIFD-certified on her first try! This year, AIFD® invited Olga to become an accredited member of AIFD during the 2018 induction ceremony held at the AIFD® 2018 National Symposium.
The AIFD 2018 National Symposium took place at the historical Marriott Wardman Park Hotel in Washington, D.C. from June 30-July 4, 2018, where she was joined by many top floral designers to network as well as learn new floral techniques and trends. "Check it out!"
AIFD® Induction Ceremony
On July 2nd, Olga Ramirez was inducted as an official member of AIFD®. Over 30 talented floral designers have now earned the prestigious AIFD accreditation to their title, including Olga Ramirez AIFD, CFD.
Few of the graduates who were inducted this year were also students of the Yola Guz School of Floral Design in Miami, where Olga received her AIFD-certified training.
AIFD® Floral Design Classes
Olga attended a few floral design workshops during the AIFD 2018 National Symposium, featuring prominent floral designers from around the world.
Design Experience and Techniques with Alex Choi AIFD, CFD
Alex Choi AIFD, CFD is a highly talented floral designer who also competes, teaches as well as demonstrates. Currently, he lives and works in South Korea where he is the current holder of the title Fleurop/Interflora World Champion. Choi is part of the Floriat team where he teaches at their school in Seoul. Choi began his floral career with indoor gardening. From this he developed into floristry with over 20 years of experience, and could regularly be seen at the most prestigious competitions in the Far East.
Less is more — in this floral design class by Choi, the idea is that less is more. According to AIFD, "By doing less, or including less, you can actually achieve more — more depth, more texture, more movement, more transparency and more creativity.
Known for his complex and dimensional design style, Alex shared his philosophies for creating impactful, intricate floral art through the process of doing less."
Lush and Lavish Bouquets with Susan McLeary
Based in Ann Arbor, Michigan, Sue McLeary is a floral designer, three-dimensional artist and instructor who creates unique and uncommon boundary-pushing floral art. McLeary is known for creating intricate, seasonally-inspired creations as well as "living artwork" such as headpieces, wearable floral art as well as her signature succulent jewelry.
With support from David Austin garden roses, McLeary's Lush and Lavish Bouquet class taught the art of creating updated wire-free and foam-free cascade bouquets, and naturally-styled lateral sprawling bouquets.
English Garden Rose Leadership Luncheon
The AIFD Leadership Luncheon was fully decorated with fragrant David Austin® English garden roses.
Each table was uniquely arranged using different varieties of David Austin® English garden roses in each centerpiece including the varieties Juliet™ and Patience™.
Professional Floral Design Evaluation
Olga attended the 2018 Professional Floral Design Evaluation which took place at the Symposium for next year's inductees. Here are some of the highlights from the PFDE.
Japan Flower Design by Schaffer Designs
Schaffer Designs always brings the freshness. We absolutely love this design for the Japan Flowers and Plants Export Association.
2018 AIFD® Symposium Floral Art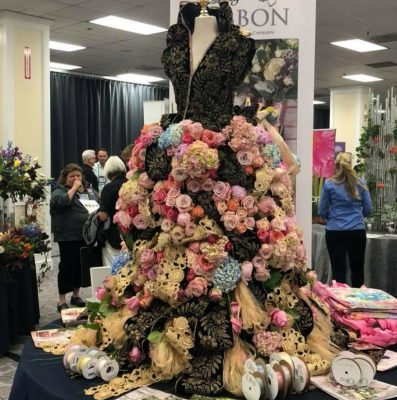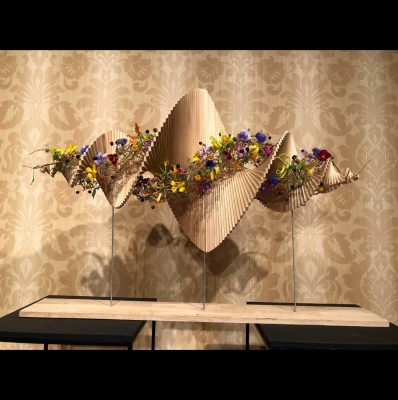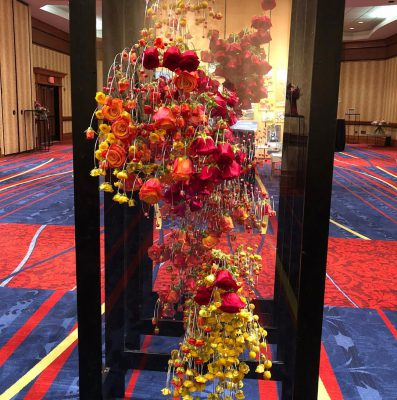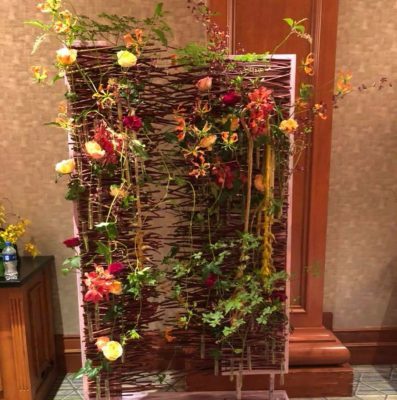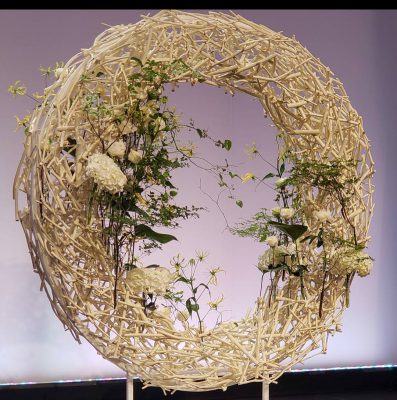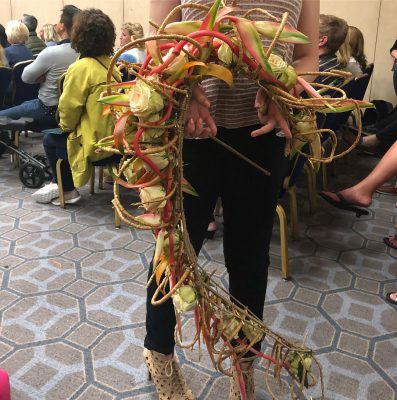 2018 AIFD® Symposium Highlights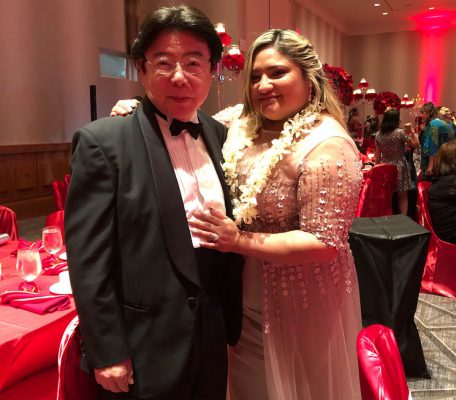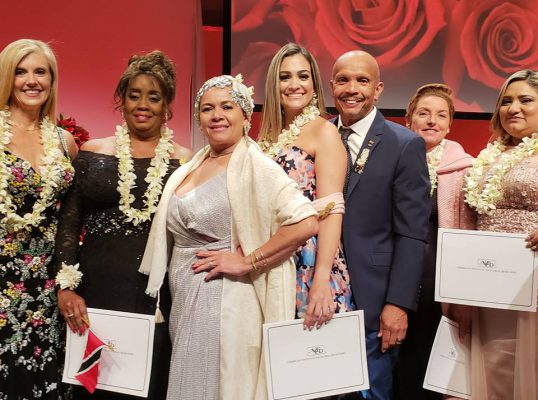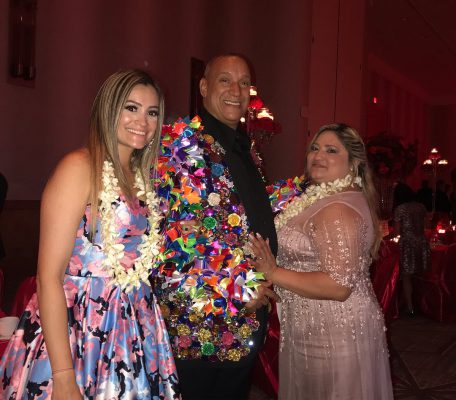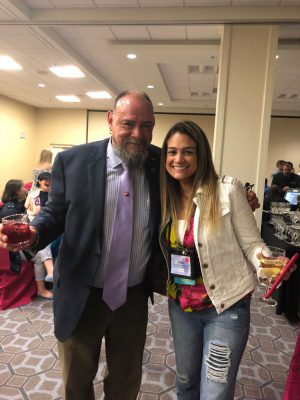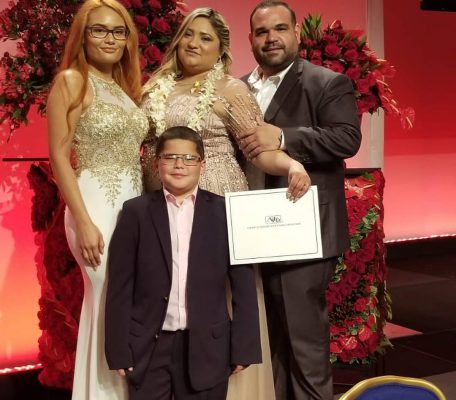 Congratulations to all the inductees!