Can you believe Halloween is only a few weeks away? This year has certainly been scary enough for all of us, but that doesn't mean that we can't have fun safely surrounded by flowers. Presenting Halloween Hippy Psychedelic Roses from our farm, Jet Fresh Flower Growers in Ecuador, we have a fresh line-up of Halloween roses to get you into the spirit no matter where or how you're celebrating this year.
Designed in-house by talented rose artists, these color-enhanced Ecuadorian roses feature a fresh variety of colors and designs that resemble classic Halloween themes along with some of your favorite classic monsters and villains.
JFTV: Hippy Psychedelic Roses Halloween Fresh Inspiration
Our Cash and Carry manager, Olga Ramirez, AIFD designed a Halloween-inspired arrangement using flowers from Jet Fresh Flower Distributors in Miami. This spooky floral centerpiece contains a great variety of fresh-cut flowers and fillers, including our Hippy Psychedelic Halloween Rainbow Mixed Roses.
Take a closer look at this creative centerpiece featuring both natural and color-enhanced flowers from Jet Fresh Flowers.
Olga's Halloween-inspired arrangement is tall and full of drama filled with color-enhanced flowers from our farm. Halloween Rainbow Mix Roses are colorfully arranged around scary skulls and cobwebs, and Purple Color-Enhanced Pampas Grass gives the arrangement amazing height.
A fresh border of Orange Marigolds surrounds the glass-encased skulls. While Hypnosis Carnations, Color-Enhanced Oak Leaves and Dark Pink Hydrangea are mixed within the roses. Last but not least, she finished it off with Chocolate Sedum and Red Upright Amaranthus, topped with plastic spiders for that Halloween vibe.
Now is the perfect time to order Hippy Psychedelic Roses for Halloween. Each case includes 50 stems of Ecuadorian Roses packed in freight-friendly 1/8th boxes which are available to ship worldwide.
Our roses are packed with the utmost precision and care including Chrysal's Arrive Alive, a special hydration system that keeps your rose stems fresh during transit. Click to watch our Arrive Alive Rose Test for more information.
Hippy Psychedelic Roses are available in a wide range of colors and combinations to make your arrangements stand out from your competition. Put our talented rose artists to the test and let us design color-enhanced roses that are unique to your floral needs. For our full list of Hippy Psychedelic Roses, click here. Custom colors are available upon request.
JFTV: Hippy Psychedelic Roses Halloween Roses
Don't let the mask scare you. We're bringing you another close-up of our Halloween Mixed Roses including some of the colors and varieties you may not have seen before.
Did you miss the reveal of our colorful new Hippy Psychedelic Roses art studio? Click to see the blog.
Halloween Hippy Psychedelic Roses
Check out these great Hippy Psychedelic Rose varieties that are perfect for Halloween. Hover over the image to see the variety name. Click here for more Halloween varieties.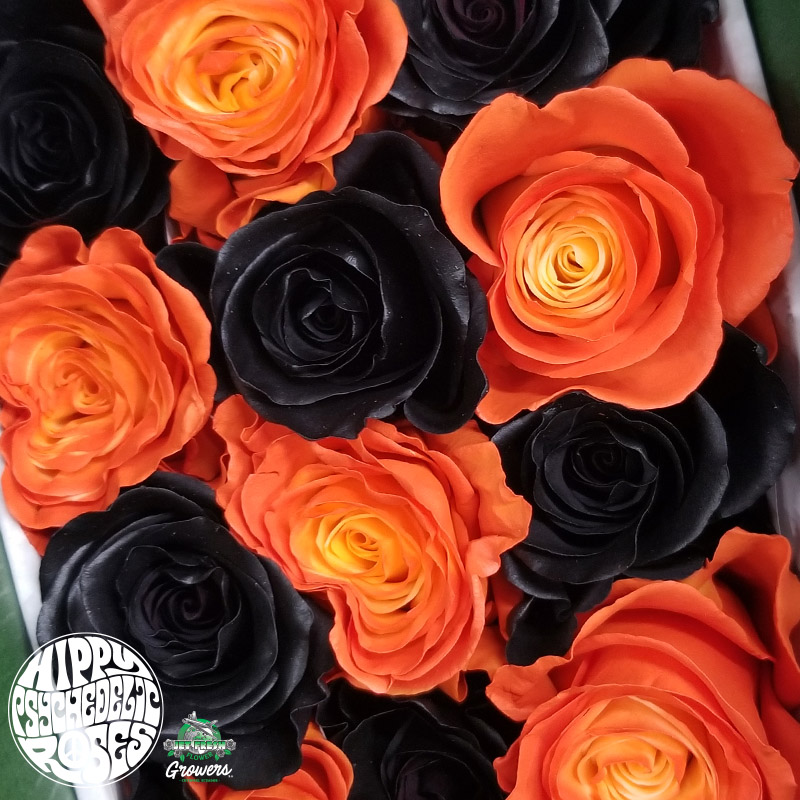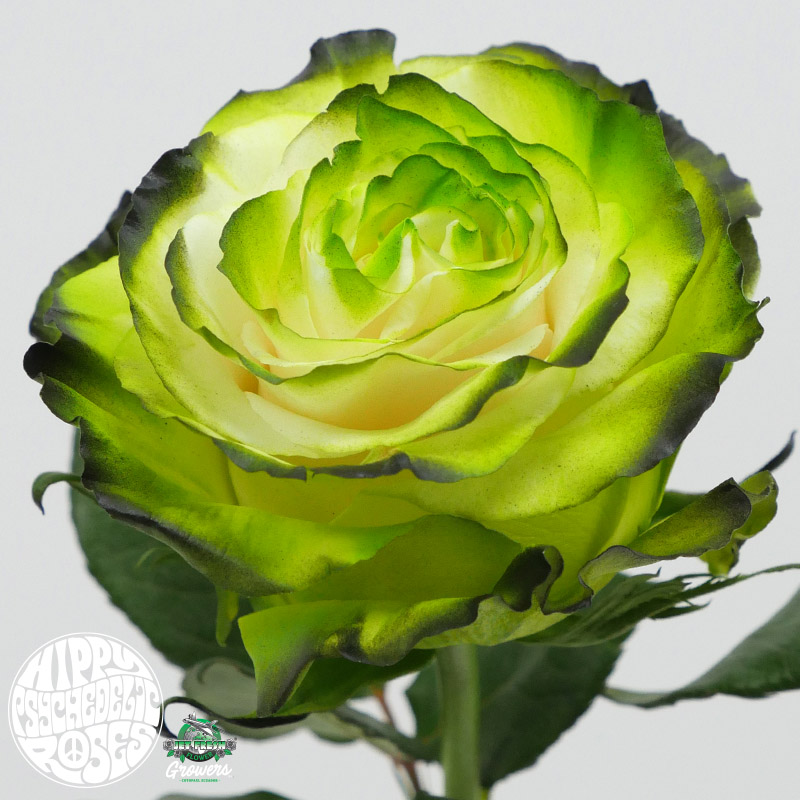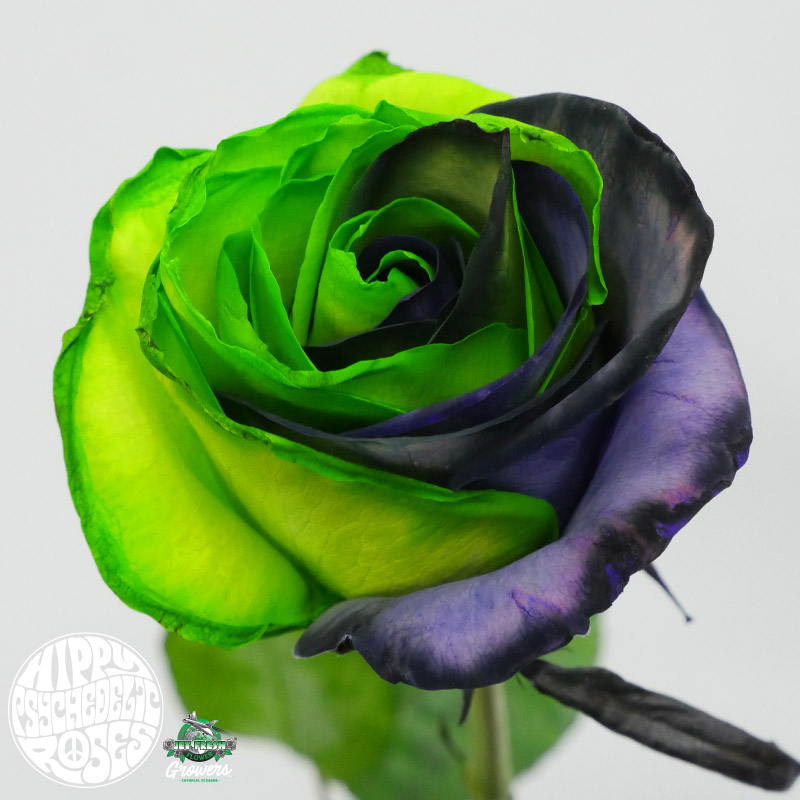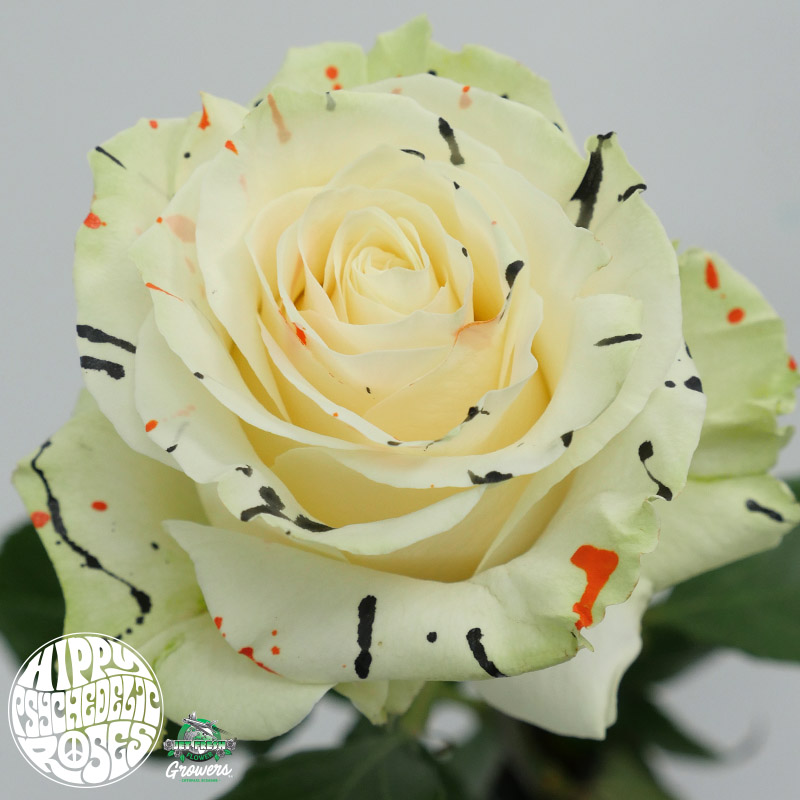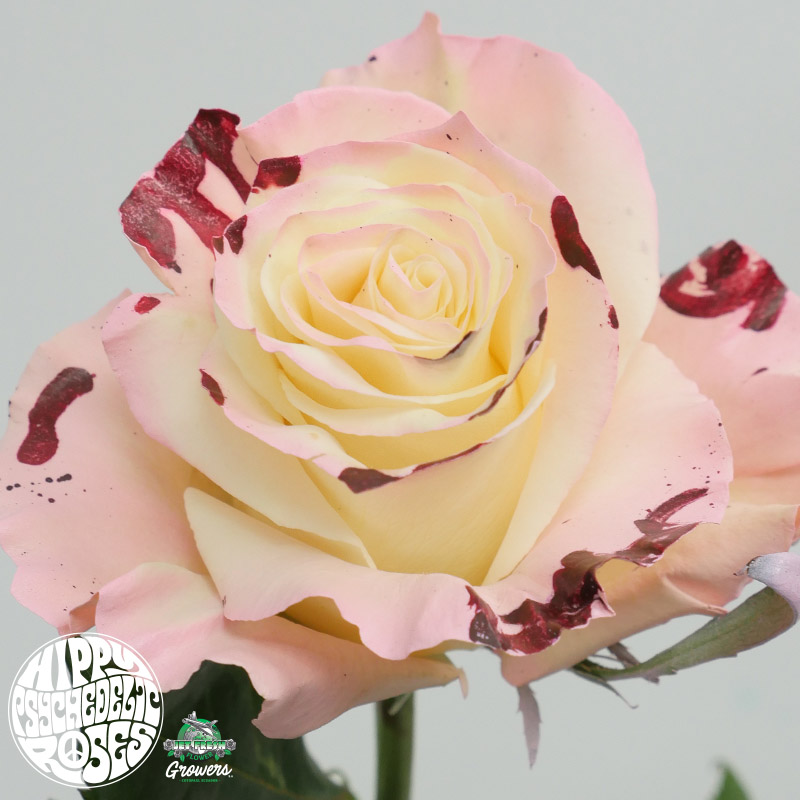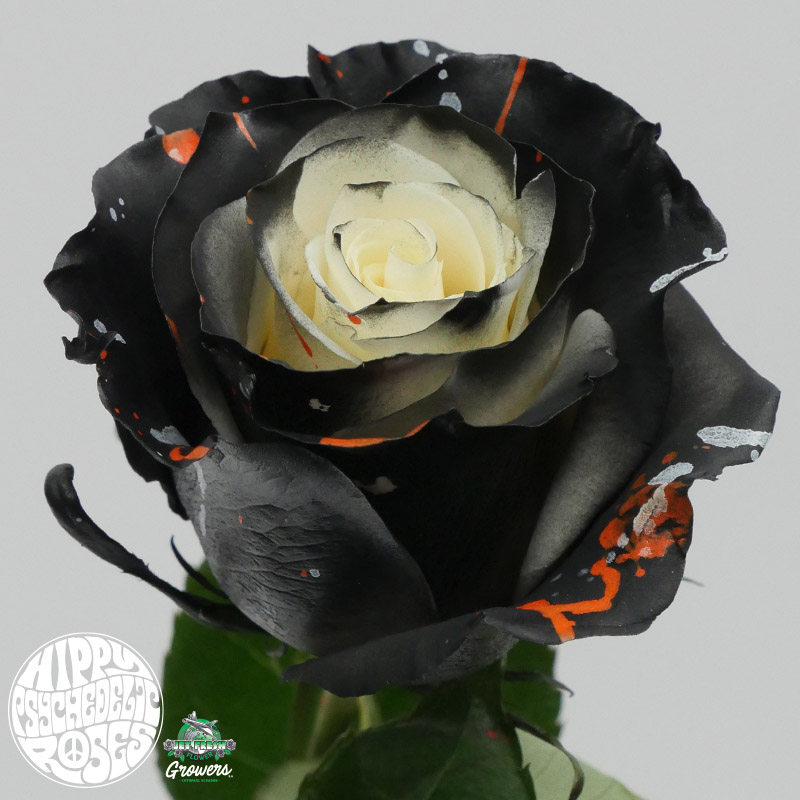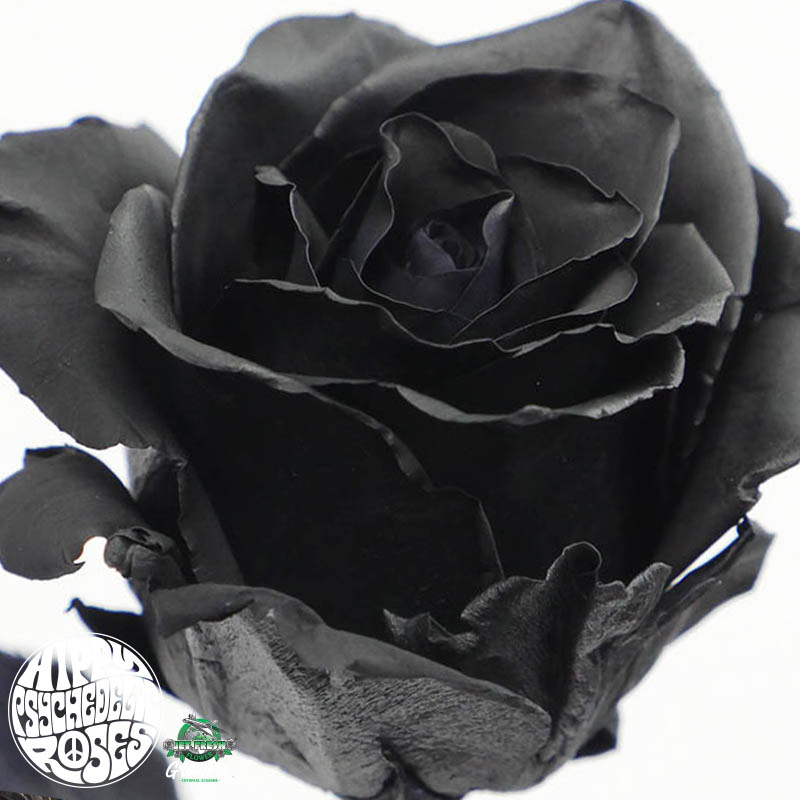 Glow-in-the-Dark Roses
Are we for real? Yes we are. These Ecuadorian roses really glow in the dark and are enhanced from our farm. Like anything that's glow-in-the-dark, just charge the roses up under a bright light and see the color reveal itself in the dark. Now available in green and blue glow-in-the-dark colors, respectively.
Halloween is right around the corner. Do not wait to order your Hippy Psychedelic Halloween Roses from Jet Fresh Flower Growers in Ecuador or Jet Fresh Flower Distributors in Miami. Contact our sales team for more information Sales@JetFreshFlowers.com or (305) 499-9144.
Click to view our full variety chart.