According to the Ecuadorian National Institute of Statistics and Censuses (INEC), the number of women pursuing technology-related careers in the country barely surpasses 2,000, while their male counterparts outpace them fourfold.
Jet Fresh Flower Growers, recently welcomed the first students from the Technical University of Ambit, majoring in Agronomy Engineering, to complete their pre-professional internships on our flower farm. The mission is to champion and promote the active participation of women in the technical sector of the floricultural business. We are unwavering in our commitment to building a brighter, more inclusive future.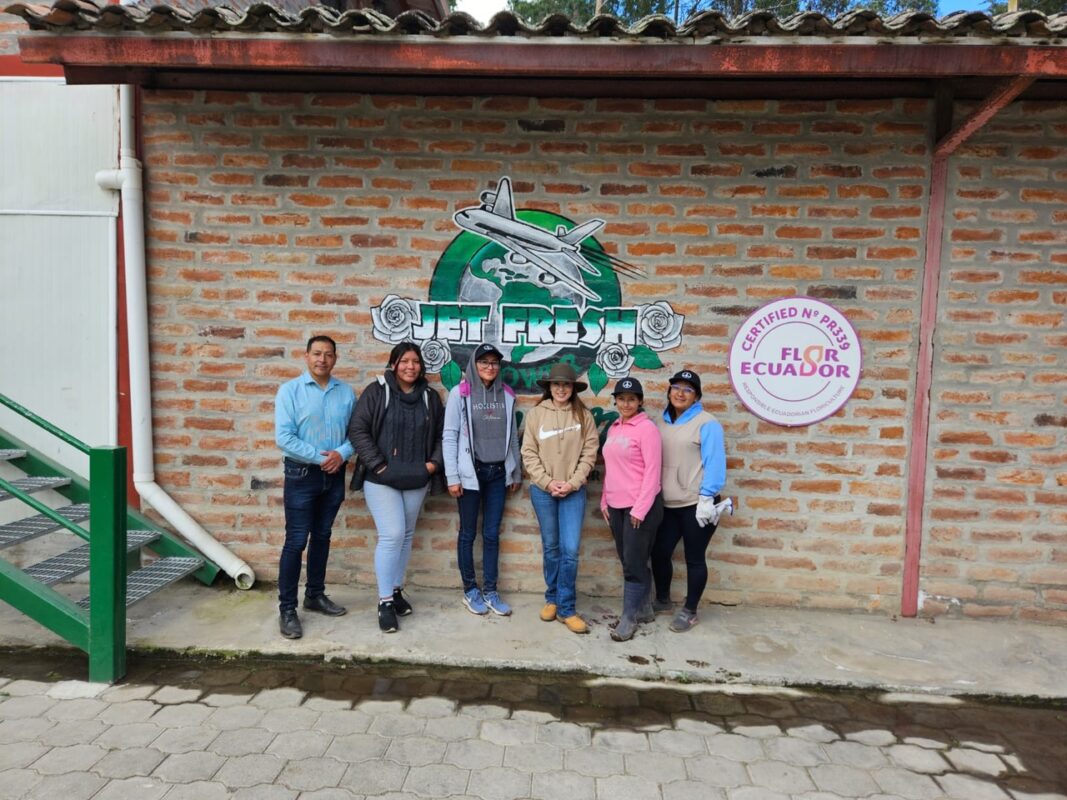 While it's true that the floral industry in Ecuador has a significant female workforce, particularly in roles such as supervisors, cutters, and bunchers, the real challenge lies in the absence of women in management positions. Women are underrepresented in high-ranking roles, both in technical and administrative spheres. The shortage of women in critical positions such as post-harvest managers, technical heads, and cultivation heads is evident. This discrepancy is not limited to technical roles but also extends to leadership positions, including general, sales, and financial managers.
"By offering education, experience, and opportunities, we are nurturing the growth of a diverse, inclusive, and innovative industry that welcomes talented women into floral leadership positions." Juanita Coloma, Jet Fresh Flower Growers Farm Director. 
Jet Fresh Flower Growers is dedicated to forging a connection between talented women who are diligently preparing for careers in the technical realm, poised to graduate as Agricultural Engineers, and the floral industry. The program provides these aspiring professionals with invaluable hands-on experience and a platform to grow their expertise. It's a win-win, as these graduates gain practical know-how while increasing their chances of securing employment in our sector. By fostering a supportive environment and providing opportunities for skill development, we aim to cultivate a new generation of female TECHNICAL MANAGERS for flower farms in Ecuador.