From farms to trade fairs, the Team from Jet Fresh Flowers embarked on a mission to find the freshest floral products. We visited the 30th Proflora Trade show in Bogota, Colombia and he's a little recap of how it went.
Exploring Colombia
Our adventure began with a trip to Prisma Farm. It was here that Mike, our resident flower connoisseur, fell head over heels for some breathtaking roses. We toured the farm and saw the soccer fields being used by children and team members. Prisma does a lot to make their farm safe and enjoyable for their employees.
Prisma has been growing quality roses for over 30 years. They have 20 hectares of roses that they ship to over 20 countries.
Next up, we ventured to El Milagro Farm, which hosted an open house. This was no ordinary open house; the team gave us a tour and showed us all the hard work they are putting into providing more sustainable roses, spray roses, garden roses and ranunculus. They had several exhibits showing their flowers and offered the team delicious Colombian treats. It was amazing to see the quality and care of their flowers.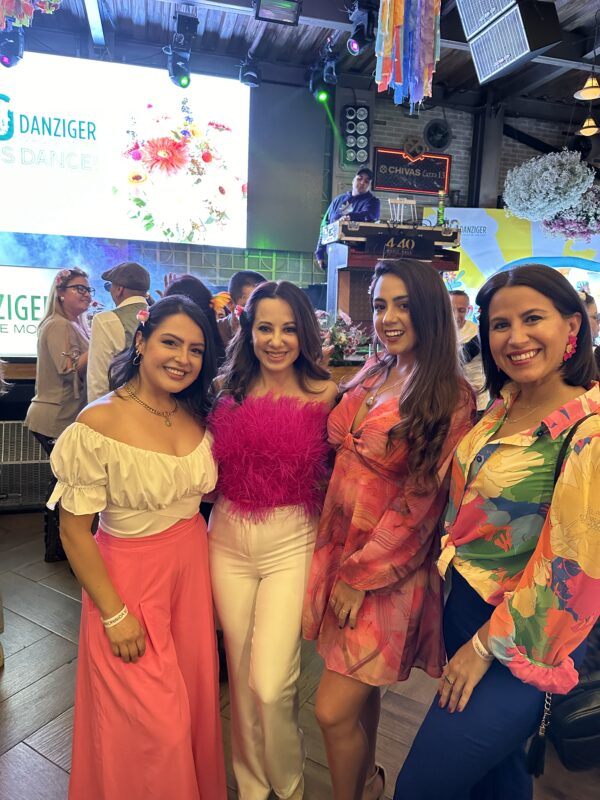 With our hearts and camera rolls full of the farm visits, we braved the Bogota traffic to hit the Proflora trade fair. It was bustling, with booths as far as the eye could see. Hugs were exchanged with old friends, and we trekked as much as we could.
The Jet Fresh Flowers team attended the 70th-anniversary celebration of Danziger. The 70s-themed party had us grooving to live music and trying to master synchronized dance moves. Who knew flower lovers could boogie so well?
Garden Roses Galore
The next day, we attended the Alexandra Farms brunch, where we had the honor of meeting the legendary David Austin and esteemed floral designer Caroline Marshall-Foster. Our team was introduced to a stunning array of garden roses, and we couldn't resist falling in love with each one of them. A great presentation from the Marketing Team and then we all got to vote on our favorite future varieties.
After brunch, we crossed the street to the Proflora trade show. Our day was filled with exploring booths and continuing visiting our partners.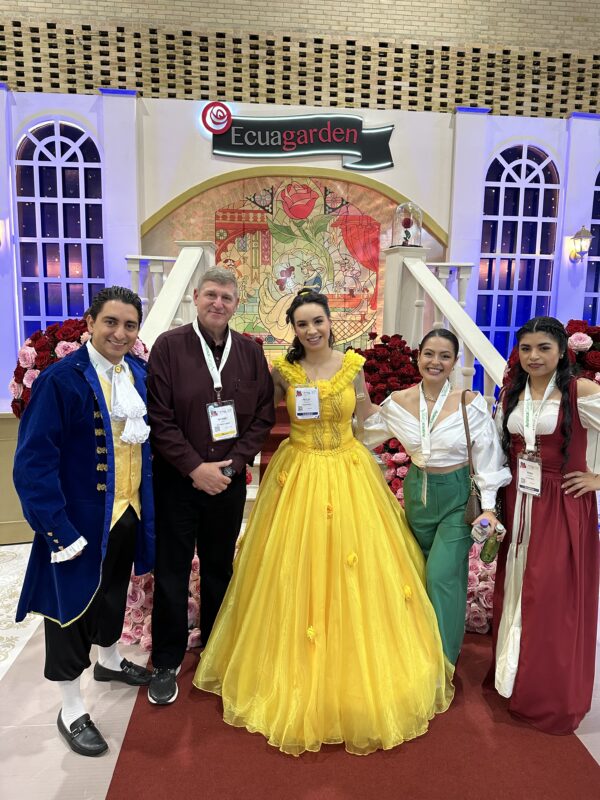 A Grand Finale
As the final day of Proflora arrived, our team split up to make the most of this incredible event. Some of us attended seminars to deepen our floral knowledge, while others seized the opportunity to do some business networking. Some of our buyers and marketing members headed to the Multiflora farms where floral tents showcasing blooms in every color of the rainbow were set up for visitors. Our senses were overwhelmed with the beauty of it all.
The day ended with a bang at the amazing Proflora party. We danced the night away under the chilly Bogota sky, surrounded by fellow flower professionals. It was the perfect way to wrap up our unforgettable journey.
Jet Fresh Friends at Proflora