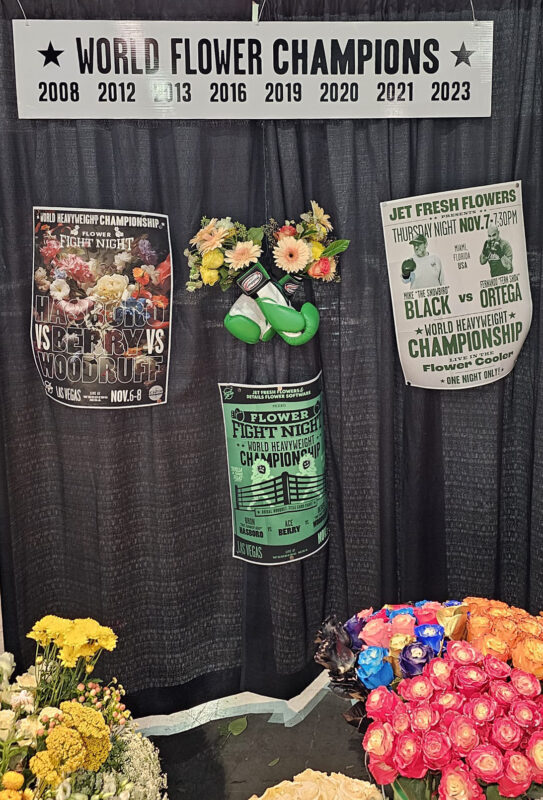 Las Vegas is known for hosting grand events, and this year, Jet Fresh Flower Distributors was thrilled to be a part of the Wedding MBA, a two-day extravaganza for wedding professionals. With over 160 seminars, 100 speakers, and 225 exhibits, Wedding MBA is the premier event for those in the wedding industry.
From business and style to tech and sales, Wedding MBA offers an array of seminars that cater to the diverse needs of wedding professionals. It's a valuable opportunity for our team to learn and grow, keeping up with the latest trends and strategies in the wedding industry.
This year, we took a unique approach to our booth at the Wedding MBA – a "World Flower Champions" theme. Inspired by the excitement and energy of a Vegas boxing match, our booth was very busy. 
---
The Battle of the Bouquets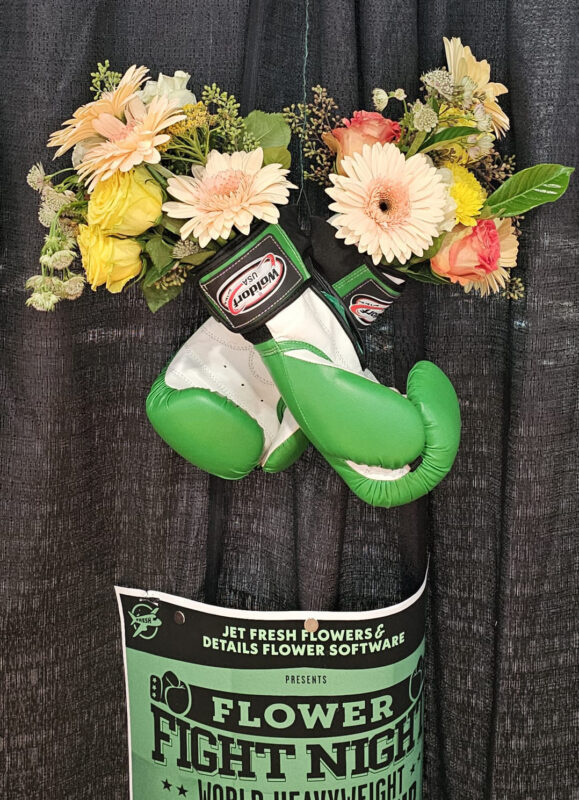 The boxing-themed decor, complete with colored gypsophila garland/ropes, a Gerbera ring guy, and a grand prize Heavy Weight Belt. The booth allowed for guest to pose in the boxing ring with custom gloves, boxing posters and of course, Flowers. 
One of the highlights of our booth was the "Battle of the Bridal Bouquets." Together with Details Software, we invited some of the top floral designers in the United States, including the Bron Hansboro, Ace Berry, and Derek Woodruff, to showcase their creativity and talent. But there's a twist – it's not just a display, it's a competition! In the "Floral Fight Night" arena, our renowned designers went head-to-head, crafting exquisite bridal bouquets.
The designers had the choice of flowers from our booth which included Rosaflora, Jet Fresh Flower Growers, Hippy Psychedelic Roses and flowers from our partners at Jet Fresh Flower Distributors.  These talented artists were judged not only by their peers but also by visitors at the event, both in person and online.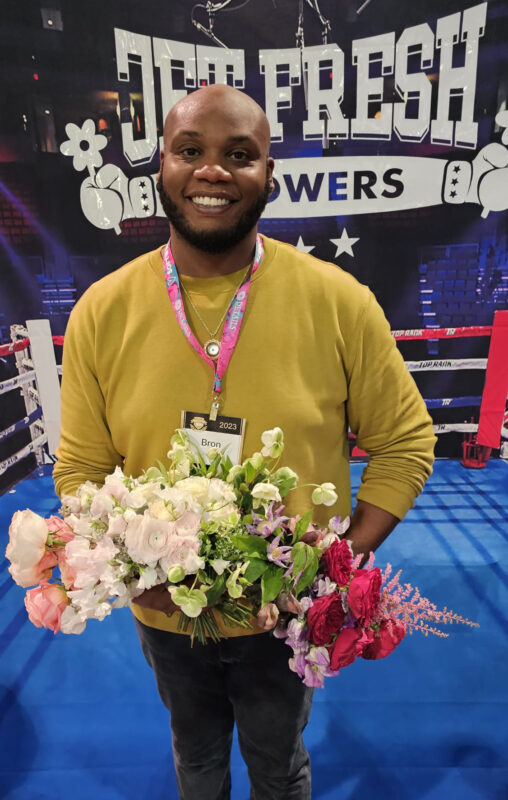 A Ringside Success
On the last day of Wedding MBA, our friends from Details Software joined us to assist in making the major announcement. Bron, the flower guy, secured 3rd place with 20% of the votes. Ace Berry claimed 2nd place with 30%, while Derek Woodruff stole the spotlight with over 50% of the votes. Each bouquet showcased unique grandeur.
A heartfelt thank you to Details Software who partnered with us in the competition and the incredible champions who took part—everyone's a winner in our ring.
---