Now THIS is candy! 
Petal Productions is constantly blowing us away with their incredible floral designs and installations. This talented team, located in the Miami arts district, specializes in designing creative and luxurious weddings and events that come to life featuring flowers from Jet Fresh.
One of their latest and greatest wedding events was for a very special bride, who's also a member of the Petal Productions family. They transformed the Coconut Palm Inn, located in Key Largo, Fla., into a vibrant tropical affair to remember as they witnessed their own Alexa become the new Mrs. Forzley.
The event was captured by Evan Rich Photography, who beautifully photographed the details on the arrangements and greatly focused on the flowers which were spectacular and inspirational.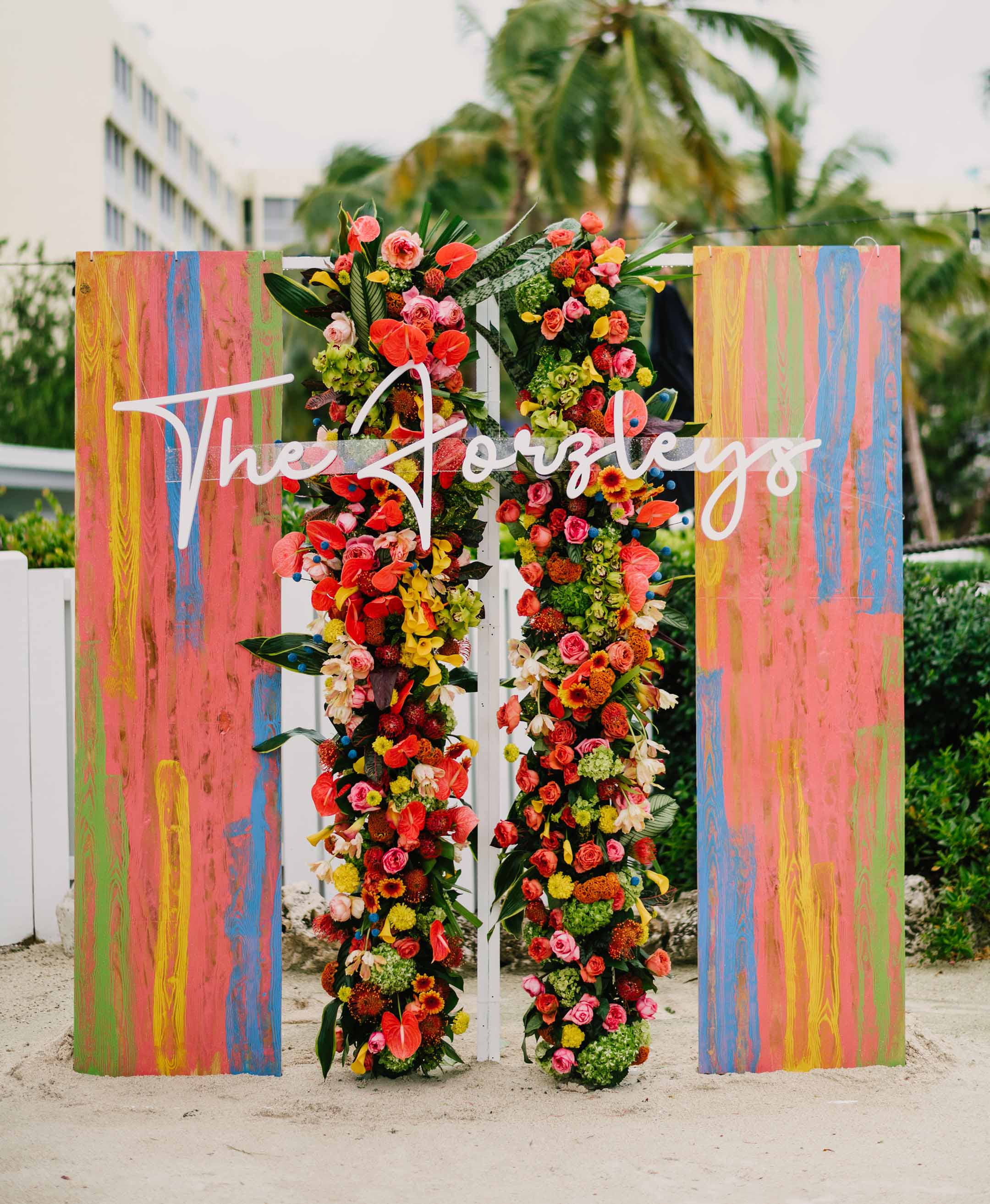 Bouquets
All the flowers featured in this wedding are from Jet Fresh Flower Distributors. We proudly import and distribute an unparalleled amount of cut flowers and greenery all over the world from Miami; such as Gerberas Daisies from Rosa Flora Limited in Canada; as well as one of the newest rose varieties from our rose farm, "Funky Cold Medina" which have been used in various parts of this wedding. This coral bi-color variety is bred by De Ruiter Innovations.
Ceremony
Installations and decor
Congratulations to the forzleys!