Jet Fresh Flower Growers unveiled a brand-new art studio for their amazing line of Hippy Psychedelic Roses. The expansion came complete with a colorful tribute to the 1970s celebrating this psychedelic era that's full of peace, love and flowers.
Check out the amazing wall-to-wall coverage and artistic details found inside our new art department.
JFTV: New Hippy Psychedelic Roses' Art Studio
Color-enhanced roses are making their way around the world, and we're so excited to see the flower industry's response to the use of colorful roses in their floral designs.
Although this technique (color-enhancing roses) isn't new to the industry, Jet Fresh Flowers has developed a love and a passion for the Hippy Psychedelic Rose line. Our rose artists are constantly creating new colors and combinations, and results have been mind-blowing. The sky is truly the limit for our Ecuadorian roses, and we look sharing to sharing more of what's in store.
The entire art department got a fresh update including our team of rose artists who are looking fresh in their new hippy psychedelic tie-dye uniforms! I'm so glad that tie-dye has made a comeback.
Why Hippy Psychedelic Roses?
The 1970s was a decade that did not hold back. Full of colorful graphics and visual stimulation, the hippy psychedelic era transcended with its unwavering use of color and design.
Hippy Psychedelic Roses allow our customers to achieve creativity and originality beyond measure. Floral designers have the great ability to express themselves in many ways by displaying bold and unique color stories.
Hippy Psychedelic Art Studio Photo Album
Take a slide tour of our new Hippy Psychedelic art studio, and a closer look at the fun artistic details.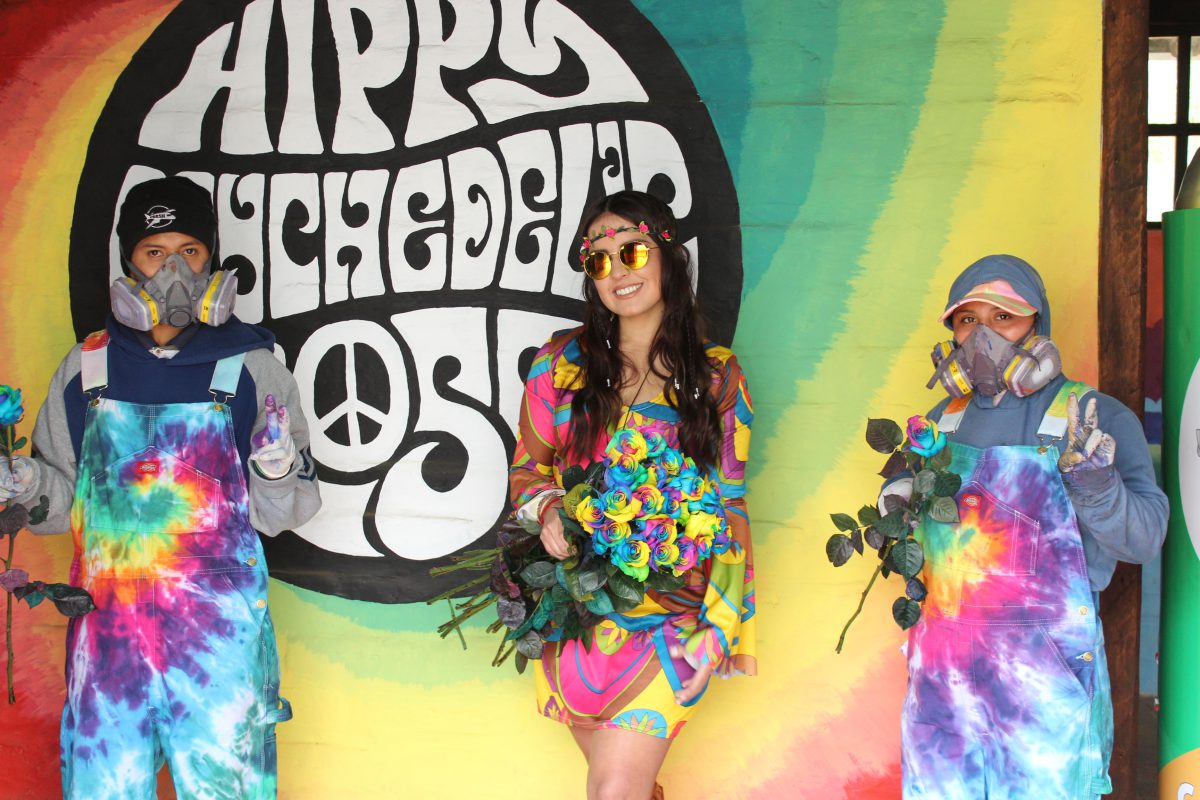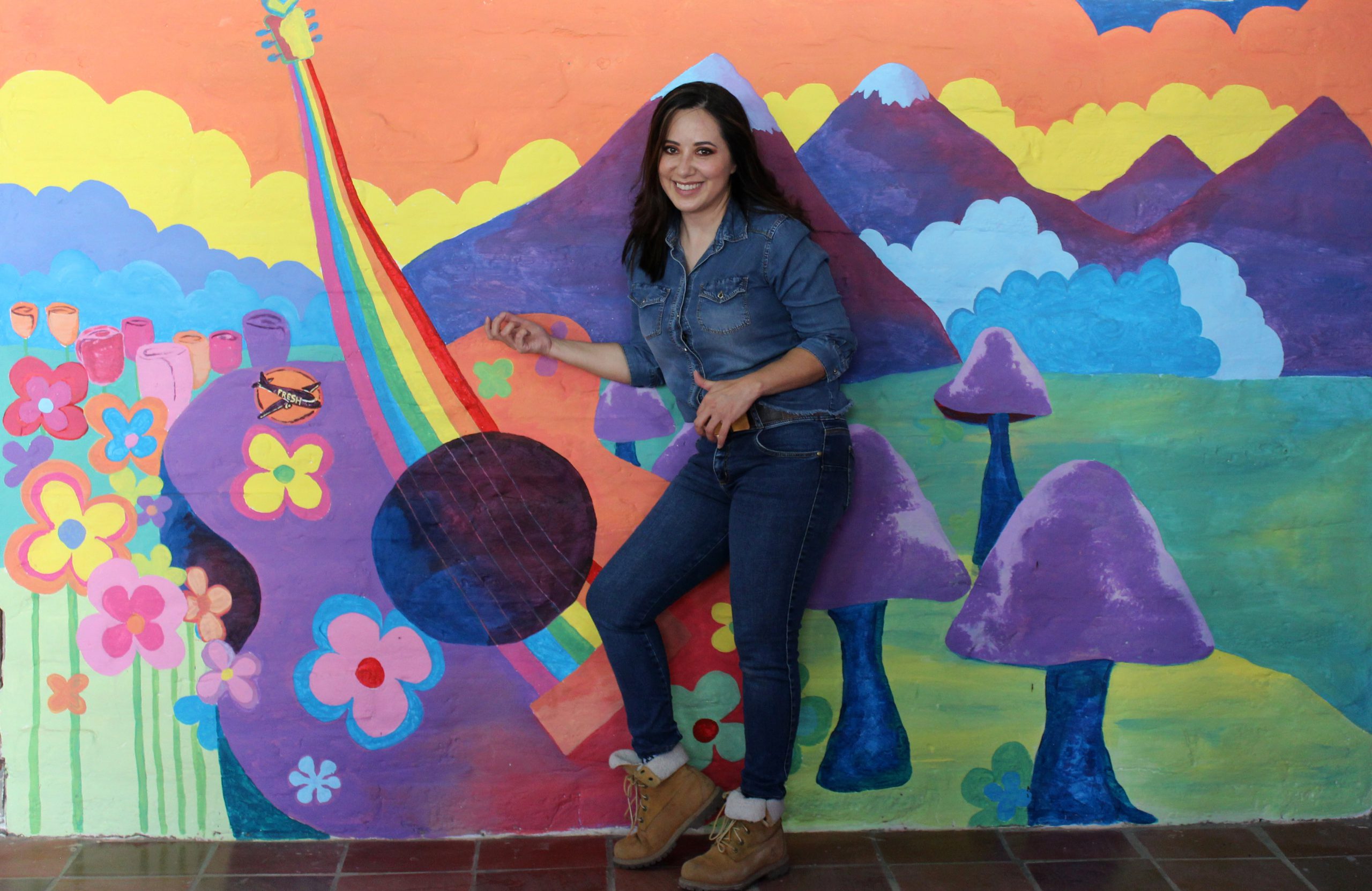 Hippy Psychedelic Roses on JFTV
Want more Hippy Psychedelic Roses? Check out recent JFTV episodes featuring some of the latest color-enhanced varieties flying at the Jet.
Are you a Flower Child?
Hippy Psychedelic Roses are available worldwide farm-direct from Jet Fresh Flower Growers in Ecuador and Jet Fresh Flower Distributors in Miami. These high-quality roses are packaged in freight-friendly 50-stem boxes, with stems protected by Chrysal's Arrive Alive; ensuring your roses will arrive safely during transit and perform to its optimum ability.
Click here to explore our list of Hippy Psychedelic Roses and take a test-drive of these quality Ecuadorian roses. Custom colors and combinations are available upon request. Contact a Jet Fresh sales rep for more information. Sales@JetFreshFlowers.com
Learn more at jetfreshflowers.com/hippy-psychedelic-roses/