'Tis the season for holiday workshops. Santa and his elves aren't the only ones at work in their workshop for this upcoming Christmas.
Our resident plant specialist and biophilic designer, Olga Rose Anthony, a.k.a. Plant Me Rosey recently held a digital holiday workshop creating fresh holiday succulent trees which are absolutely adorable.
Using natural succulents from Jet Fresh Flowers, Olga Rose made a fun, fresh holiday-themed design that is both natural and modern, and, with the proper care, will last for weeks.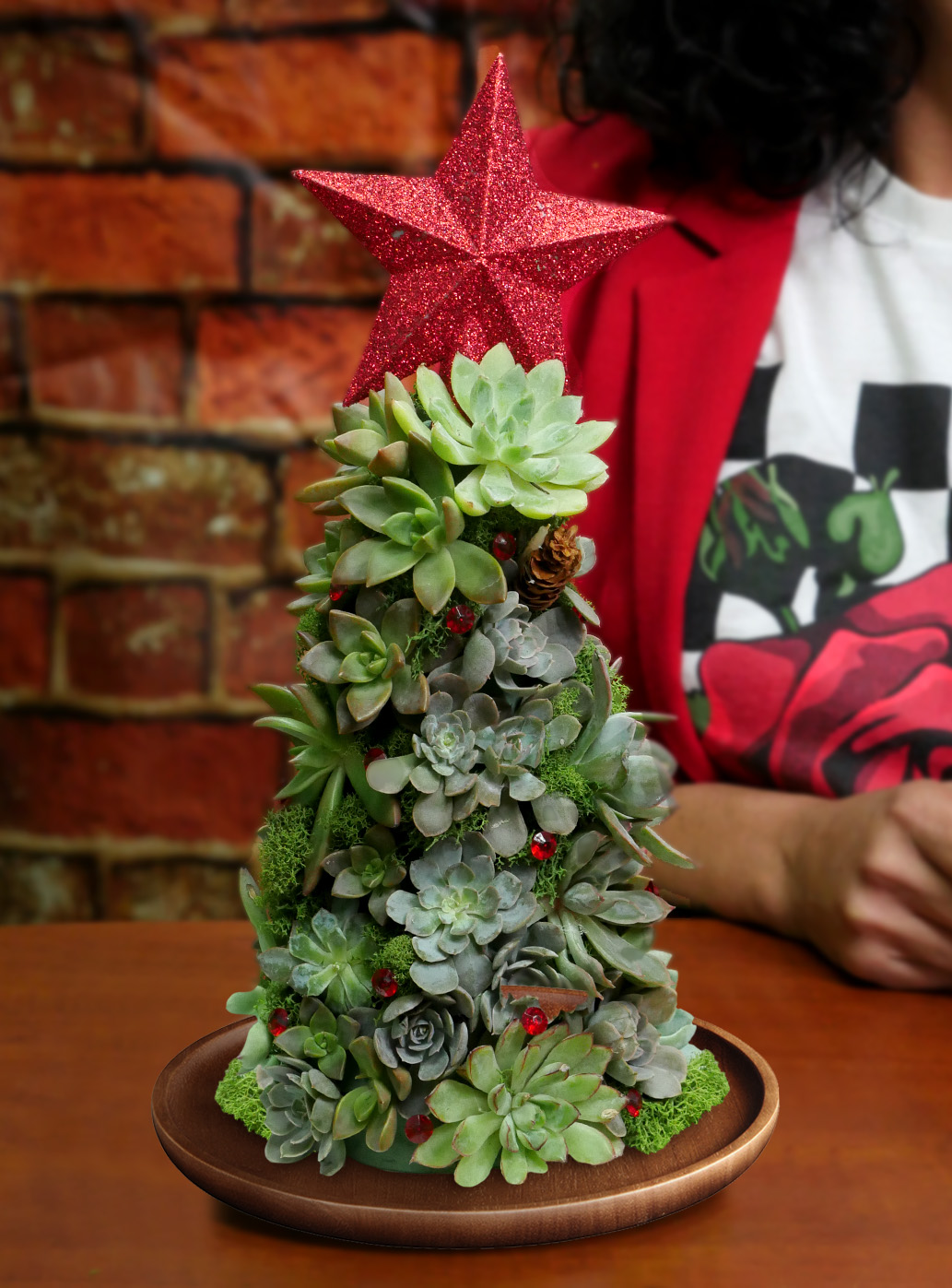 Olga Rose used simple floral ingredients to build her holiday succulent tree beginning with the most important ingredient, fresh-cut succulents (echeveria) from Jet Fresh Flower Distributors in Miami. She used 25 of our 5cm succulents to achieve this design.
Her tree was built using a cone-shaped flower foam base from Smithers-Oasis, which she pre-hydrated first to ensure freshness and longevity.
Other ingredients she incorporated include toothpicks, which were used to attach the succulents onto the foam; preserved moss, which filled in any gaps that were left uncovered; red decorative pins to emulate ornaments; and finally, pine cones and a red tree topper which were affixed onto the tree using a hot glue gun.
Now that you know how she made it, watch how she put it all together in this fun, quick timelapse video.
Want to see more from Plant Me Rosey? Stay up to date with upcoming workshop information, plant and DIY info and much more on Instagram @PlantMeRosey.
Learn more here: Plant Me Rosey